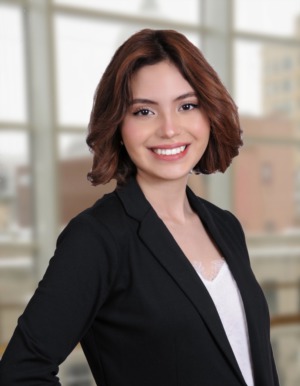 Andrea Garcia is a highly skilled real estate agent with a unique background in journalism and communications. She brings a critical eye and exceptional attention to detail to her work, always ensuring that every aspect of a home buying or selling experience is handled with the utmost care. Her ability to think critically and solve problems has made her a trusted advisor to her clients, who appreciate her personalized approach to finding the perfect home. 
Despite her highly analytical skillset, Andrea is also a true people person, always going above and beyond to make her clients feel comfortable and confident throughout the home buying or selling process. Her goal is to provide a smooth and stress-free experience, and she works tirelessly to ensure that every detail is taken care of. 
Andrea's passion for real estate is rooted in her love for interior design, and she has a keen eye for the unique details that make a house feel like a home. Whether it's helping a client find their dream home or helping them stage their home to sell, Andrea is dedicated to making the most of each and every opportunity.
Andrea relocated from Mexico to the Chicago area in 2007, but her adventurous spirit led her to move to Madison in 2021, along with her partner, dog, and cat. When she's not working, she enjoys baking or cooking up new recipes, re-staging her home, taking Jigs to the local dog park, and planning new trips with her partner. With her diverse background and range of interests, Andrea is the perfect real estate agent for anyone looking for a knowledgeable and dedicated professional to help them find their perfect home.