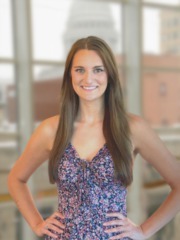 Anna Jacobs is a dedicated real estate agent who has been working in the industry since May of 2022. Despite her relatively short tenure, she has quickly made a name for herself as a go-getter who is passionate about helping people navigate the complex process of buying or selling their homes. With a family-oriented approach and a motherly instinct, Anna understands that a home is more than just a place to live - it's where people make long-lasting memories. 
Anna's passion for real estate is matched only by her compassionate and caring nature. She approaches each client with empathy and a desire to make their experience as stress-free and smooth as possible. Her huge heart and overabundance of compassion have earned her a reputation as a real estate agent who truly cares about her clients and their well-being. Whether she is helping people find their dream home or guiding them through the sale of their current property, Anna is always there for her clients. 
One of the driving forces behind Anna's entry into real estate was her desire to provide for her daughter, Eleanor. She recognizes that the real estate industry can be challenging, but she is up to the task, and her love for her daughter is what motivates her to succeed. In her free time, Anna enjoys spending time with her two dogs and cats, hanging out with her friends and family, and participating in outdoor activities with her daughter. She is also a lover of plants and enjoys getting in touch with the universe and all that it has to offer.