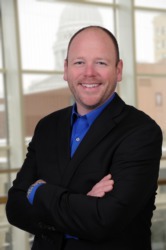 David May is a lifelong resident of Madison, Wisconsin. He is a dedicated and driven individual who has a passion for helping people with their real estate needs. With over 10 years of experience in the financial and banking industry, David has a strong background in the business world that has prepared him for a successful career as a real estate agent.

David's main priority is to ensure his clients have a smooth and hassle-free experience when buying or selling a property. He truly cares about the needs and concerns of his clients and is always available to answer their questions and provide support. David is a true professional who goes above and beyond to ensure that his clients are satisfied with the outcome of their real estate transactions.

When he's not doing real estate, David is an avid outdoorsman who enjoys a wide range of activities, including boating, golfing, ice fishing, and snowmobiling. He is also very active in his community, and spends time volunteering and participating in local events.

In his personal life, David is a family man who values spending time with his wife and children. He is a loving husband and father who is proud of his family and all of their accomplishments. David is a well-rounded individual who is just as comfortable working in the real estate market as he is exploring the great outdoors or spending time with his loved ones.