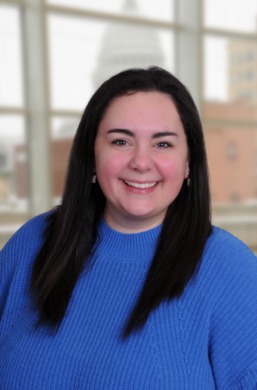 Kayleen Hedberg has lived in DeForest, Wisconsin since 2003 and is a true believer in the idea of having a place to call home. Growing up, her family moved around frequently but she has finally found her roots in DeForest. With a background in English, she brings a unique perspective to her role as a Transaction Coordinator. Kayleen values the finer details in life and takes pride in understanding the needs of others in order to provide the best possible service. 
As a Transaction Coordinator, Kayleen is incredibly detail-oriented and supportive. She is always on hand to ensure that the process of listing a property, securing an accepted offer, and closing the deal is seamless and stress-free. Her friendly nature and commitment to her clients make her a valuable asset to the Team. 
In her free time, Kayleen indulges her passion for reading and writing. She is an avid reader and can often be found curled up with a good book, especially on a rainy day. With a steaming cup of tea by her side, she loses herself in the story, completely absorbed in the world of the book. Her love for writing extends to jumbled stories and poems, where she uses her creativity to craft unique narratives.