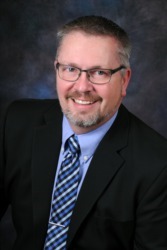 Kevin Kane is a seasoned real estate agent with over two decades of experience in the industry. He started his career in 1998 and since then has built a wealth of knowledge that he utilizes to serve his clients' best interests. Kevin is meticulous in analyzing the current market conditions, ensuring that his clients are always informed of the latest trends and opportunities. He is a dedicated and knowledgeable real estate agent who always puts his clients' best interests first. 
Kevin grew up in Nekoosa, Wisconsin, but has lived in both Florida and California before returning to Wisconsin with his wife to raise their family. With his diverse background and wide-ranging experiences, Kevin brings a unique perspective to his work as a real estate agent. He is always seeking out new and innovative ways to service his clients and help them achieve their goals. 
In his free time, Kevin enjoys spending time with his wife at their 'getaway place'. He is also an avid foodie and enjoys exploring new restaurants around the area. When he is not working or enjoying time with his family, Kevin can be found rooting for things Wisconsin. Whether it's the Badgers, Packers, or Brewers, Kevin is a true Wisconsinite at heart.