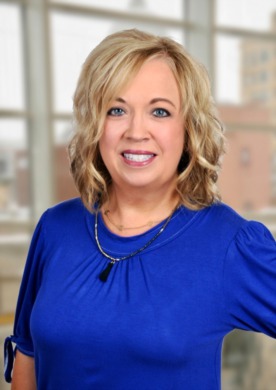 Lisa Cole, a professional home stager, was born and raised in the picturesque town of Wayzata, MN. She received her Bachelor's degree from St. Cloud State University, where she developed a strong foundation in human resources, customer service, and retail merchandising. After graduation, she and her husband lived in Utah for 7 years and Appleton, Wisconsin for 17 years, where she spent much of her time taking care of their two children and their beloved Goldendoodle, Sadie.
Lisa's passion for decorating and home staging stems from her visually creative nature, her knowledge of current design and real estate trends, and her natural eye for visualizing the potential of a space. With this unique combination of skills, Lisa has the ability to appear to her target market of buyers and create welcoming homes that prospective buyers can easily imagine themselves living in. 
In the spring of 2021, Lisa and her husband made the move to Oregon, Wisconsin, and she continued her work in home staging. Lisa understands that the selling process can be a stressful and overwhelming experience, which is why she approaches each project with a professional and empathetic nature. She sincerely wants to help her clients sell their homes quickly and profitably and will go above and beyond to ensure that their experience is as smooth as possible. 

When she's not staging homes, Lisa enjoys spending time with her family and friends, traveling, skiing, decorating, entertaining, shopping, live music, hiking, and being by water. She is an adventurous person who never misses an opportunity to explore new places and experience new things.