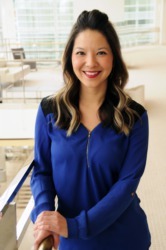 Samiera Kookasemkit is a highly driven and motivated real estate agent who was born and raised in Madison, WI. She attended Edgewood College and received a Bachelor's Degree in Business and Marketing, with a focus on Design which provided her with a strong foundation for her career in real estate. During her time at Edgewood College, Samiera also played soccer for the Edgewood College Eagles, which taught her the importance of hard work, determination, and dedication.
Samiera began her career in the real estate industry just out of college in 2009, and has had an opportunity to work in a handful of specialized segments of the real estate industry, including sales & marketing, strategic partnering, remodeling, project management, home staging and interior design. Samiera became a member of the Wisconsin Women's Council of Realtors in 2015, and quickly established herself as a dedicated and knowledgeable real estate agent in the area. She enjoys helping her Clients accomplish their real estate goals on all levels, whether strategically positioning their homes on the market in order to help them sell in the most convenient manner for the highest price or guiding a first-time home-buyer through their first house hunt journey! She prides herself on creating an exceptional experience from start to finish by going above and beyond what her clients expect!

When she's not helping her clients sell their current home or finding their dream home, Samiera loves to spend time outdoors and travel with her family. She and her family are avid enthusiasts of immersing themselves into new cultures & going on family adventures together. Traveling to other countries & exploring not only provides them with a chance to bond and create memories, but they also give Samiera the ability to think bigger picture & the opportunity to continue growing on many levels, so she can bring her best to work every day for her Clients and community.