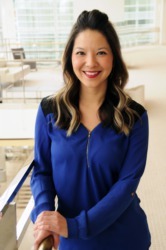 Born and raised in Madison, WI; Samiera attended Edgewood College and received a Bachelor's Degree in Business / Marketing. She also played soccer for the Edgewood College Eagles. 

A member of the Wisconsin Women's Council of Realtors, part of Samiera's success can be contributed to her enjoyment in the house hunting experience, "I really get to know my clients and their wants/needs so that I can help them find the home of their dreams'. My goal is to always go above and beyond what clients expect so they can truly have an awesome real estate experience."

Samiera loves to be outdoors with her family. She and her family enjoy kayaking, hiking, biking, rock climbing, camping and going on family adventures.