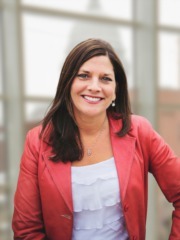 Sheri White is a seasoned real estate professional with a career spanning over two decades. Her primary focus is ensuring that her clients have an exceptional experience when they choose to work with her. Sheri's commitment to excellence has consistently placed her among the industry's top producers. 
In January 2016, Sheri blazed a trail by spearheading the launch of eXp Realty in Wisconsin. She assumed the role of the first Designated Managing Broker for the state, where she supervised all Wisconsin agents and masterminded the company's expansion across the state. Sheri's impact didn't stop there; she later took on the mantle of North Central Regional Development Leader, playing a pivotal role in eXp Realty's growth and expansion across multiple states. 
Prior to her remarkable tenure with eXp Realty, Sheri excelled as a Team Leader for Keller Williams in Madison. Here, she was responsible for the success of two of the largest real estate offices in Wisconsin, earning her a reputation as a dynamic and results-driven leader. 
Sheri's active involvement in the real estate industry is evident through her leadership roles. She has served as President at both the local and state networks of Women's Council of REALTORS®, demonstrating her commitment to empowering and supporting her peers. Her dedication extends to volunteer work on various committees for the Realtors Association of South Central Wisconsin. 
With extensive experience in residential, new construction, investment properties, and international transactions, her insatiable hunger for knowledge has led her to earn multiple designations and certifications from the National Association of REALTORS®, further enhancing her ability to serve her clients. 
Beyond her professional pursuits, Sheri's heart is with her vibrant family. As the mother of five amazing sons and 'nana' to three spirited grandkids, every moment with them is treasured. With her partner Kurt, she quenches her wanderlust by journeying across the globe, with a special fondness for visiting picturesque National Parks in her RV. Sheri is invigorated by the outdoors, whether it's the calm of kayaking, the adventure of biking, or the thrill of skiing. A voracious reader, she always has a good book by her side, and the practices of meditation and yoga keep her grounded on her ever-evolving life journey.